Site News
Plenty of updates over the past month from our fantastic content admins.
I myself have been busy with college and work so I haven't had much time to work on the site.
However we did just move everything over to our new provider. We've been fixing little kinks here and there since the move. Let us know if you find anything that's broken.
Anyways, check out all the updates by clicking on the Read More link.
---
Game News
Torment of Velious is on sale starting today folks, get it while it's cheap before the new expansion drops. The sale runs through October 20th.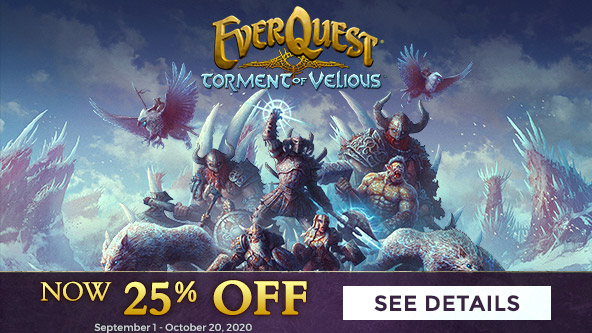 ---