Bound

Item Shop Item

Using the Aggregator opens the Item Combination menu, where it is possible to combine two similar items into one new item. The new item will obtain the appearance of one item and the stats of the other original item.
MMO devs frequently change the exact stats on an item, over the life of a game, to improve game balance. For this reason, we no longer support inclusion of exact item stats in our wiki.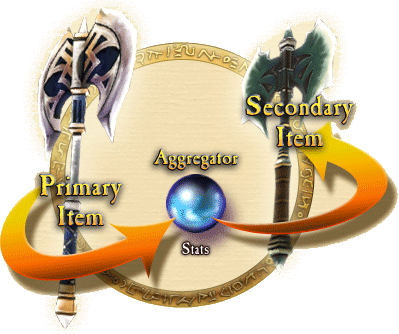 Introduced in early April, 2009, the
"Aggregator
' allows you to transfer the stat bonuses from one item to another, so that if you have an item that looks cooler than the item you just acquired, but you love the stats on the new item, you can transfer the great stats from the new item to the older one and maintain your cool look!
The Aggregator can be purchased from the Item Shop for 8
($0.34) . You can also buy 7 charges for 46
($1.93) .
ZAM
Wikibase
This page last modified 2014-01-15 11:20:23.