| | |
| --- | --- |
| | This page needs more information! If you'd like to contribute, please edit this page (free ZAM account required)! |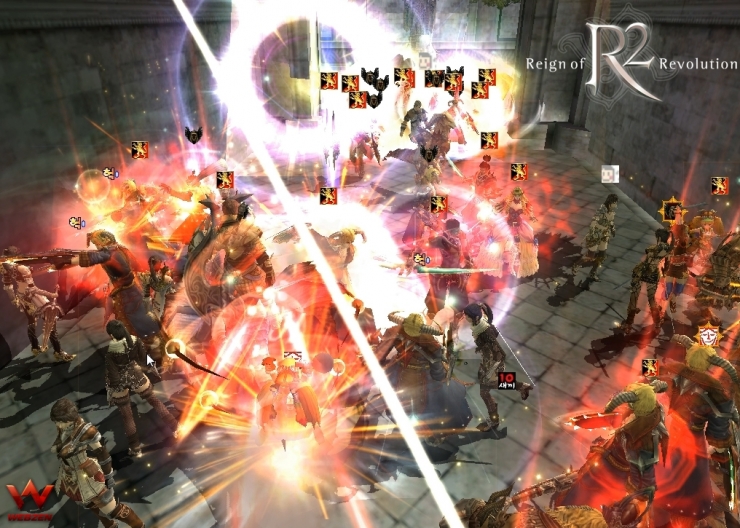 You should be a member of a guild.
Your guild should have 10 people online including Guild master.
When siege hour begins everyone who are at siege area will be teleported to near town by force.
Any teleportation types of items such as Teleport Potion and Teleport scroll in siege area is restricted.
If a person who is not on the capturer's side logouts at the siege area,
they will be teleported back to near town by force.
When first Siege starts in a server, everyone is on attack side,
therefore it will be empty mark on World map display.
The Guild Mark will be shown once siege hour begins.

Destroy the Guard Tower placed inside the castle or the spot in order to capture them.
Only a Guild Master can attack the Guard Tower.
Guard Tower will only be attackable during the siege hour.
Final capturer will be determined by it's status when siege hour is finished.

If siege hour is 12-2PM and your guild successfully destroyed enemy's Guard Tower at 1:52PM,
this castle will not be yours because it will still be in 'imprint' status when siege hour is over.

When the siege hour is finished if either 'imprint' process has failed or no one have successfully destroyed the guard tower, that castle or spot will go into ruined status
Simplified Ver.
Destroy Enemy's Guard Tower.
Standby for your Guard Tower to spawn.
Protect it for 10 minutes to finish 'imprint'(Guard) status.
Now it is yours.
Guild Master will be able to adjust and recieve taxes for owned territory.
Guild Master and members may develop guild skill and use them.
Guild Master and members may use castle & spot shop.
Guild Mark display on World Map.
This page last modified 2011-07-20 04:38:26.