Simone
will want to hear about this...
Note: If you have found the Strange Dirt Pile ( 66.0, -1.3 ) that starts this quest, yet are still lost when it comes to the two updates you need for Mysteries of the Mine, they are on the upper deck of the chamber just to the west of this room.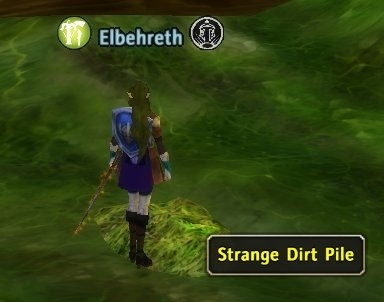 This page last modified 2010-03-30 20:58:14.