You must be at least Level 6 to receive this quest.
Just talk to Lola again to learn the rules.
On all of the Treasure Hunt quests to follow, what you are looking for is a Mysterious Mound. (see the picture).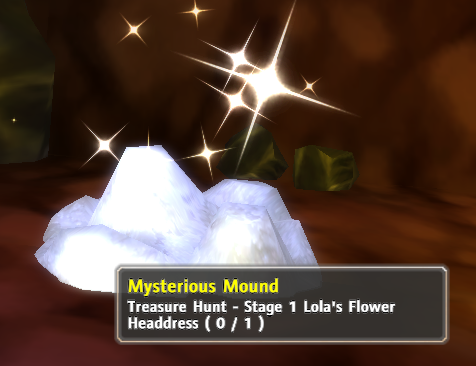 A Mysterious Mound
This page last modified 2010-03-26 19:11:47.