Comfort Zanodorth the Water Dragon.
To do this, find the Heart of the Spring; a sparkling pool, above and on the left of the cave entrance in Moongorge, at 66.2, 31.3 and Use the sparkles to place all three items in the pool, then return to Lola.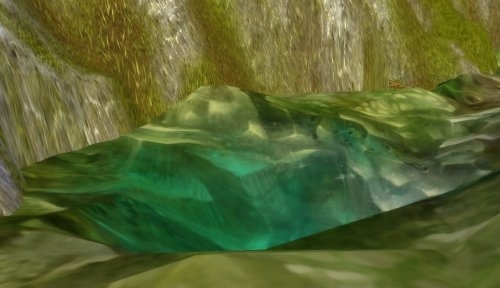 Heart of the Spring
This page last modified 2010-03-26 19:13:04.