Rules:
1. You must be a registered member of Allakhazam.com.
2. The entry must have been created by the entrant.
3. The entry must be an advertisement and have ties to FFXI.
4. There is a limit of 3 entries per person.
5. Entries that are direct re-dos of the first contest's entries will not be accepted.
6. Entries posted on public forums will be disqualified.
To enter, e-mail your entry as an attachment to: ffxiteam@allakhazam.com with the following information:
1. Entry with brief explanation
2. Allakhazam Username
3. Character name
4. Server name
Winner will be determined by community vote. Deadline to send in was December 31, 2008. The admins reserve the right to decline any entry for any reason.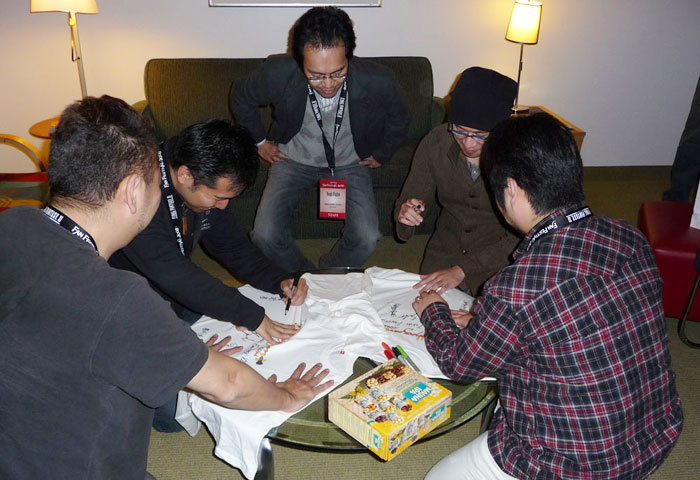 Allakhazam.com had two shirts signed by the Final Fantasy XI Developer Team at Fan Festival 2008 in Hollywood, California. The prize for this contest is one of the autographed shirts.
This page last modified 2009-01-03 18:55:43.